Horsebox Bar Hire
A fabulous horsebox mobile drinks bar which you can hire - ideal for any event
Our new 'Hold Your Horses' horsebox bar started life as a Wessex Clubman horsebox.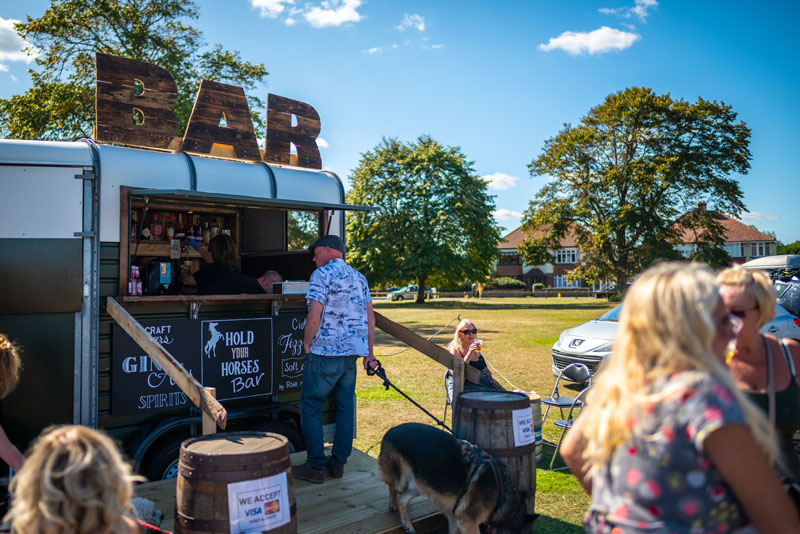 After studying other horsebox bars, we decided to do our horsebox mobile bar a bit differently.
What we have achieved is a horsebox bar that is a real eye catcher which will stand out at any event.
The horsebox mobile bar has been converted using reclaimed timber to give it that rustic feel.
The horsebox bar is a fully functioning mobile bar, for hire, with a modern-day vintage look. There are two separate drinks serving hatches, four draught beer taps, fridges and is capable of high drinks and beverage output.
The horsebox bar looks amazing at any outside event including weddings, parties, festivals and shows.
What make our horsebox bar really different and unique is that it can come with its own beer garden complete with barrel tables and chairs depending on your event requirements*.
If you want more details about the horsebox bar, please get in touch.
* The horsebox bar is available in different configurations to suit your event. We can discuss these options with you to tailor the horsebox to your specific event requirements. There may be an additional hire cost which can be added as required.